"Egypt was my dream from a long time, but for security reasons and not having someone that couldn't go with me I was always saying ok maybe next time… till I decided few weeks ago that it was Time!!
I found Eztour on instagram and immediately I had an answer, Daniel took care everything I didn't have to move one finger, he adapted the trip in my wishes, Daniel and his team made Egypt for me and my friend the best, much more than I ever expected, people who were always saying "dont go is dangerous" are now seeing from my instagram that not everything media says its true.
Egypt is everything and more than I imagined but im sure it wouldn't be like that If I hadn't EZtour to take care of it.
Im really sad that I had to leave, but more than grateful to have had such an amazing experience, everything is so rich in history and beautiful, people are lovely and the food delicious.
If you are going to Egypt I highly recommend Eztour, can't say how grateful and happy I am.
Daniel thank you so much for all, I really appreciate everything you did, I hope to come soon with my family this time!" Bianca, EZ TOUR EGYPT guest.
Traveling to Egypt is the only thing you buy that makes you richer because of its great historical landmarks and its unforgettable civilization. However, one may ask an important question… Is it safe to travel to Egypt in 2022 and what's the best time for traveling?
"Yes, Egypt is Totally Safe & Secure"
And this all because of many factors that have caused the permanent stability of Egypt, so let's shed some light on these factors such as:
Egypt and Nothing But Egypt
Egypt, "The Cradle of Civilization" is the only country in the world that has the longest history. It is called also "The Land of Pharaohs" as its existence dates back to the Ancient Egyptian Pharaohs. Tourists come from all around the world to witness the greatness of the Egyptian Pharaohs and visit its mesmerizing destinations.
The Governmental Efforts to Provide a Safe Environment for Tourists
The political government in Egypt pays a lot of effort to provide a safe environment for tourists to come and visit Egypt during different parts of the year. The government, of course, faces a huge challenge to keep Egypt a safe place but it tries to keep everything stable and face all the terroristic attacks one by one, which makes Egypt the safest country in the world for tourists. Here are the latest Egyptian achievements:
1-Egypt's Smart Village (ESV)
This fanciful village was constructed to promote the IT environment and attract international companies to set up offices in Egypt. It is located on a 300-acre park just 20 minutes away from downtown Cairo and 10 km from the pyramids.
2-Alexandria Opera House
It was named after the famous Egyptian composer and singer Said Darwish. It is famous for its famous operas and ballet performances by international companies.
3-The Grand Egyptian Museum
It is described as the largest archaeological museum in the world. It is still under construction and it is estimated to be opened in 2020. It is located about two km from the Giza pyramids. It is shaped like a chamfered triangle in a plan. It will be an international communication center between all museums and one of them must be visited places during trips in Egypt. It will include a children's museum, a conference center, a training center, and workshops that look similar to the old Pharaonic places.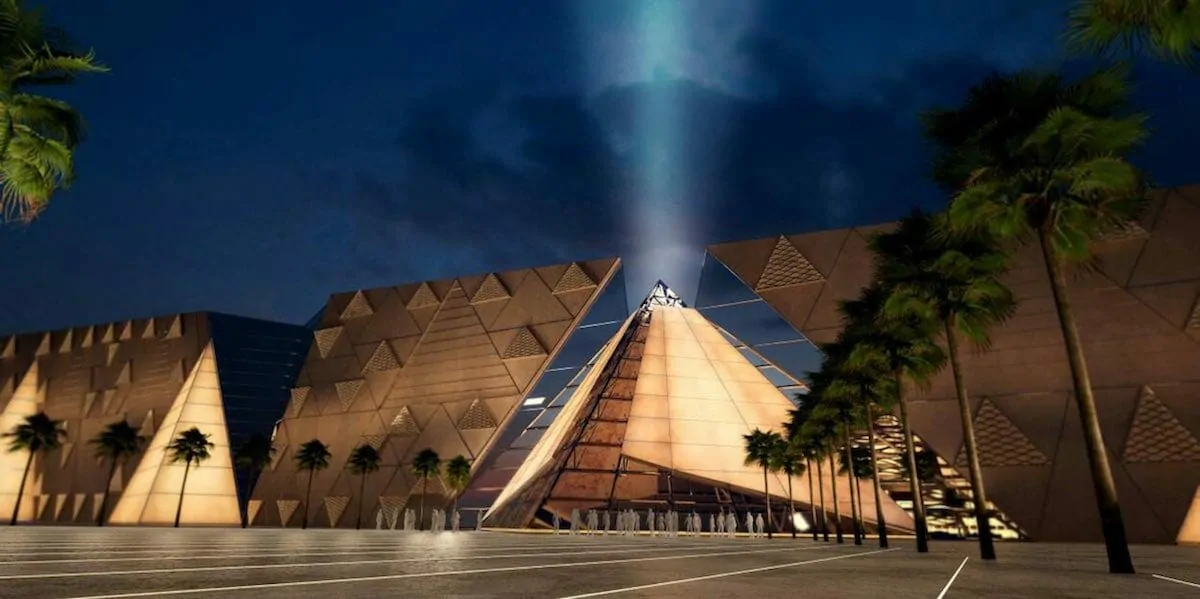 The Statistics of Visitors in the Last Decade
In 2010, there were about 14.7 million tourists in Egypt and tourism generated $11 billion according to the Egyptian Authority in New York. Tourism is very important in Egypt as it makes about 11% of the gross domestic product. The tourist arrivals averaged from 1982 until 2018 with about 478.12 thousand, reaching the highest rate in 2010. Nowadays many tourists come from all countries in the world to see the beauty of Egypt and witness the adventure of being in the land of such a great civilization more than any time before.
Is It Safe to Cruise the Nile River in 2022?
In fact, 2022 is a good time to enjoy a Nile cruise. Nile cruise holidays provide you with an amazing experience to discover all of what is ancient in Egypt, especially those in Luxor and Aswan. 2019 has proven to be full of optimism and advances in the tourism sector especially in the Nile cruise excursions where the entire Nile bank across Luxor & Aswan is filled with rival boats and travelers across the historical sites.
Tips for Making Your Egypt Vacation in 2022 Safe and Memorable
Stay alert in sites frequented by Westerners.
Avoid demonstrations and crowds.
Prepare your passport and visa to be able to travel to and from Egypt safely.
Prepare all of your medicine with you and be sure to pick up all of your medical remedies with you.
Know about the nine International airports in Egypt especially Cairo Airport which is located 15 miles northeast of the city in northern Egypt.
Review all the Egyptians reports about crime and safety.
Choose the best time of the year to travel to Egypt according to the climatic reports.
Search for a professional travel agency to spend an unforgettable vacation in Egypt.
Know about the Egyptian currency and see the accuracy of the money you are going to need.
Be aware of the Egyptian customs and traditions so that you can deal with the Egyptians easily.
Prepare suitable clothes that suit the temperature in Egypt.
Collect information about the most popular Egyptian meals so that while being in Egypt you get the opportunity to try all of its delicious meals.
Best Time to Visit Egypt in 2022
f you are looking for the best time to visit Egypt in 2020 then you have to choose the time from October to April but December and January are the most preferable months for most tourists to enjoy the beauty of Egypt. You should escape the heat of July and August through traveling to the beaches of the Red Sea.
Completely Safe Cities to Visit in Egypt in 2022
Egypt has many gorgeous places to visit in 2020 and it is a safe country to travel. Let's start mentioning some of these terrific destinations:
Cairo City "The Capital of Egypt"
Cairo is the most visited city all over the world because of its historical attractions such as Giza Pyramids Complex, which consists of the three main pyramids of Khufu, Khafre, and Menkaure, the mythical Sphinx, and the great Valley Temple, which was used in the mummification and the purification process of the mummy of the king. It is a must to visit the Egyptian Museum, where you find the most important Egyptian treasures including Tutankhamun's treasures. Khan El-Khalili is another interesting destination in Cairo, which is an open bazaar, where you can find the best cafes, shops, and spices & perfume markets.
Luxor "The Ancient City"
The city of the hundred doors has the most interesting touristic attractions among its neighbors, such as Luxor Temple, Hatshepsut Temple, Valley of the Kings, and last but not least Karnak Temple. It is the greatest open-air museum, your Egypt vacation can't be completed without exploring Luxor.
Aswan "The Nubian City"
The Nubian city is the central market in Egypt although it is a small city. There are many lovely landmarks in Aswan such as the Nubian Museum, the Unfinished Obelisk, Philae Temple, and of course the marvelous Aswan High Dam.
Alexandria "The Mediterranean Bird"
What is better than having fun in addition to visiting historical destinations! Alexandria has a mixture in between as you can find the unforgettable Citadel of Qaitbey, Pompey's Pillar, the Catacombs, and the great library of Alexandria, which contains a copy from each published book all around the world.
Sharm El-Sheikh
The city of the piece "Sharm El-Sheikh" where you can do a lot of interesting activities including snorkeling in the blue hole or riding a camel in a safari. You can also fly through the sand dunes with a quad bike, and finally, don't forget to try the submarine adventure to discover the world beneath the water.
Hurghada Red Sea
The best place to meditate and relax because of its beautiful beaches and its stunning climate. It has a beautiful location in the Red Sea governorate in Egypt.
Marsa Alam
Marsa Alam is known for its coral reefs and beautiful sandy beaches that's why having a desert safari or trying snorkeling and getting into a submarine is the best thing you can do there.
El-Gouna
El Gouna is a touristic resort, which is owned by 'Samih Sawiris', the famous Egyptian businessman. It is famous for its water sports including snorkeling, scuba diving, waterskiing, and many other special activities for tourists. It is located 20 km north of Hurghada.
Why It's Safe to Book Your Holiday with Travel Agency!!
The traveling agency has a huge effort in providing all kinds of security for tourists such as providing a professional tour guide who knows the areas by heart and can guide tourists to different locations without being afraid of any danger. The travel agency is also responsible for presenting a qualified representative who finishes all the paper officials, making reservations, and taking tourists from the Airport and after finishing their tour, he takes them back to Cairo airport. So if you want to have fun, enjoy, meditate, and be safe in Egypt, choose a professional travel agency.
Pick and Choose Your Own Preference in 2022
Our Egypt tours 2022 will give you the best chance to experience Egypt's history and attractions. Witness the wonders of ancient Egypt such as the enchanting pyramids, the majestic tombs such as the Valley of the Kings, the amazing temples of Abu Simbel, and meandering the Nile river on board a five-star cruise. What you are waiting for, just scroll down to discover the best trips to Egypt in 2022